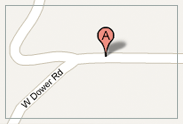 6659 W Dower Rd, Coeur d'Alene, Idaho 83814
Click on map for directions

"...He jokingly said Paul was really an artist disguising himself as a high-quality custom wood worker and cabinet maker and that he would ask him if he might be interested in our project. We are blessed that Paul agreed to meet with us. We joined hands at our very first meeting. Paul's vision in interpreting our ideas was the single most important element in acheiving them..."
— Rick Martin